Lead generation
Hit your MQL targets with
exclusive data

and telemarketing services
These days in-house telemarketing teams are a luxury that many businesses just can't afford. However the power of telemarketing can't be down-played, so why not outsource it to the professionals!
Whether you are looking for new business leads, want to establish your presence in a new sector, or just need to know what your customers want from you (or your competitors) telemarketing can help. It's extremely affordable and measurable.
Build the data you need to succeed
Filter our exclusive proprietary database of 18,278 UK Manufacturing or Design sites and over 310,000 job functions, and we'll be in touch to provide a quote and discuss your selection.
Enhance your campaigns
A low-cost medium that can work for you
Our lead-gen and telemarketing operation specialises in researching the manufacturing sector. With instant access to our database, we bring our expertise and knowledge to enhance your marketing activities using the latest in CATI (computer aided telephone interview) systems.
Looking for new business leads from GDPR-compliant contact data?

In need of clear ROI with a limited marketing budget?

Require more information about a sector's potential for your business?
Our lead generation data and marketing services offer a low-cost, measurable medium that can work well for your business. Our expertise in telemarketing can enhance your campaign whether your company is looking for ways to increase highly technical machine sales, increase channel sales or improve your product marketing effectiveness. We offer a fast, convenient and affordable way to reach your prospects.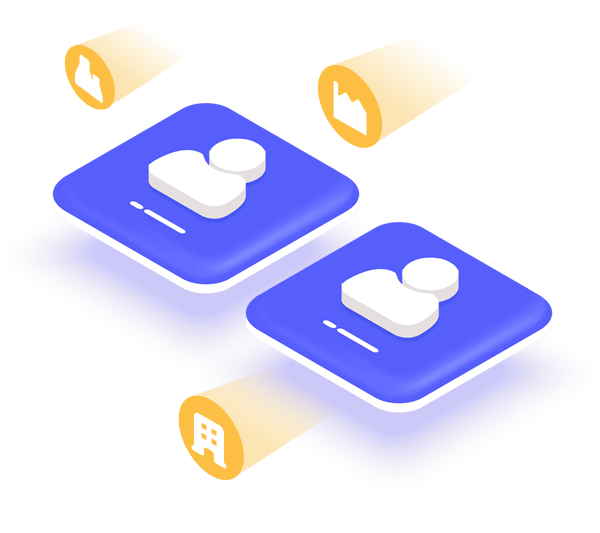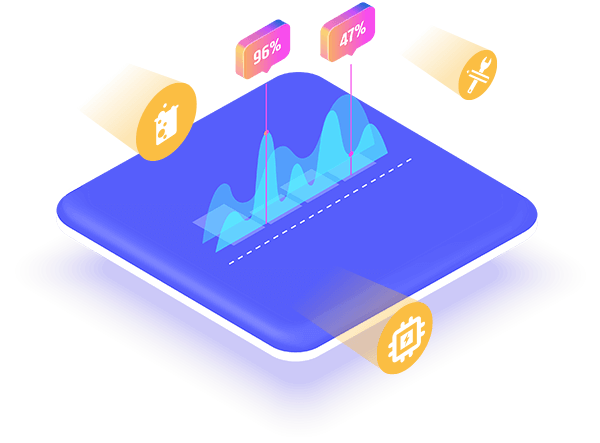 Five-day pilot scheme
Maximum leads, minimum outlay
Our five-day pilot scheme delivers huge ROI, enabling you to see gain maximum leads with minimum outlay. The scheme includes:
Consultant service to help extract the best possible data

Initial email sent to selected data set

Support in creating a strong telemarketing script

Data load, test and a management of project

Full results and report provided

ROI breakdown and cost analysis for ongoing lead generation
Build the data you need to succeed
Filter our exclusive proprietary database of 18,278 UK Manufacturing or Design sites and over 310,000 job functions, and we'll be in touch to provide a quote and discuss your selection.
Our top tips for telemarketing
Business-to-business telemarketing services are an essential part of modern business marketing. They are an extremely cost-effective route to market that should be a vital part of your overall marketing strategy.
As with any project work, the results with reflect the planning at the outset. Here are a few tips when considering your approach to telemarketing to ensure you maximise the return on your investment.
Pre-project planning
Consider the objective behind the activity? What action do you wish the interviewee to take? Whether it is as simple as a request for more information, or to book an appointment or to sign up to a conference, the primary goal must be clearly identified.

How are you going to encourage the interviewee to take that action? The flow of questions must be constructed in such a way as to lead the interviewee to a positive outcome, but not to constrain them too much from telling you what you need to know.

Is there anything else that can be obtained from the call if the main objective isn't reached? Consider what data collection could also be of value should the interviewee not want to complete the call.

Who is it is the organisation who is most likely to be the best contact for you? Prepare your target list. If your data doesn't let you identify this, then purchase data from a provider who can.
Preparing the questionnaire/script
Make the introduction clear and formal. State where you are calling from and why? A brief introduction is all that is needed, remember that time will be limited.

Are you sure you are targeting the right contact? Start the interview with simple qualifying questions to ensure that the interviewee is the correct contact from the outset. It may be that whilst their job title suggests they are correct, they do not have the job responsibility that you require.

Have you kept the questionnaire brief and concise? Set out no more than a dozen key questions you wish to have answers to. The simplest way to consider these are to imagine what critical information that you currently do not know about the prospect, but would need to know to construct a solid sales pitch.

Will the questionnaire capture the information you require? Keep the format of questions to either Yes/No or multiple-choice answers. It is important to maintain control of the call and not allow the interviewee the opportunity to give lengthy feedback that may include technical questions of their own, which will not only ruin the flow of the call, but will provide little benefit to your project.

Are they looking to purchase in the next 3/6/12 months? When will the next projects start? Include qualifying questions as to 'timescale' of an action.

Have you encouraged the interviewee to request more information from you? Ask if they'd like to receive this by email, post, appointment? This interaction is key as you are asking them to decide how they want to take the next step.

Before you finish the interview, ask if there is anyone else in the company that you should also be talking to? It may be that you have a number of opportunities to sell at any one company.

Politely sign off and remember to quickly action any requests for follow-up. Your hard work could be wasted if it is not acted on swiftly and professionally.
Setting the project in motion
Ensure that you have given the project enough time to show evidence of its success. We suggest a five-day pilot project as a minimum which will provide excellent quantifiable feedback.

Ensure the interviewers are well briefed on the objectives. They need to know what is expected from them so frequent monitoring of performance at regular intervals is required to identify any changes that need to be made.

Set out the start/end parameters (either time or number of interviews). Stick to them in order to allow accurate review of the progress.

Make sure your project is conducted at an appropriate time. Is your audience likely to be on holiday, at an industry exhibition? If so, you may want to change the date.

Ensure that all data is captured simply and effectively, and in a format that can be readily accessed at the conclusion of the project. It is far better to use CATI (computer aided telephone interview) systems or similar which will save time and heartache over Excel sheets or paper questionnaires.
Reporting/evaluating success and correct follow-up of the project
Do not leave a time gap between the completion of the pilot project (or whole project) and the reporting document. It is necessary that you evaluate the results immediately to ensure that any 'nuggets' are serviced correctly and that any areas requiring more work are identified.

Have you benchmarked your expectations for the project? Remember to keep these realistic. As a guide the interviewers should make 100 call per day, actually interview circa 20 people of which 5-10 may have a fully positive outcome. However, every project is different so these are just guides.

Make sure you keep your promises and follow-up all requests for further information immediately. Any delay won't put the company in a good light with the interviewee.

Once the results have been processed, dispatch them to the sales/marketing team to evaluate the success of the project and how long it needs to continue to reach the final objective. The ROI of the project should now be identified, which will help plan future activities and forecast results.
Whilst the above steps may sound daunting to some, remember that MA Data Services has experienced telemarketers in the manufacturing sector and we can conduct all the above for you, simply and effectively. To find out more just call +44 (0)1322 626953.
Build the data you need to succeed
Filter our exclusive proprietary database of 18,278 UK Manufacturing or Design sites and over 310,000 job functions, and we'll be in touch to provide a quote and discuss your selection.
Operating for over 40 years, we're experts in manufacturing and engineering data
Unrivalled
exclusive data
Part of Mark Allen Group, we have exclusive data you just won't find anywhere else
The flexibility to choose the data you require on a campaign-by-campaign basis