Data mapping
Optimise

your strategy through data visualisation
Give your existing data a kick-start
Contact us today for a quote and get started on enhancing your data.
Sales territory planning
Some questions are almost impossible to answer unless data mapping has been applied to the business. We'll help build a visual map of your current sales coverage and overlay knowledge about potential business to ensure your sales teams aren't missing business.
The benefits behind correctly allocated sales territories include:
Management can control field operations based on the size of the opportunity

Help pinpoint and track field coverage, to ensure continued growth and business development

New customers and prospect enquiries (leads) can be allocated efficiently to the appropriate salesperson

Ensure a company allocates territories on an equal-opportunity basis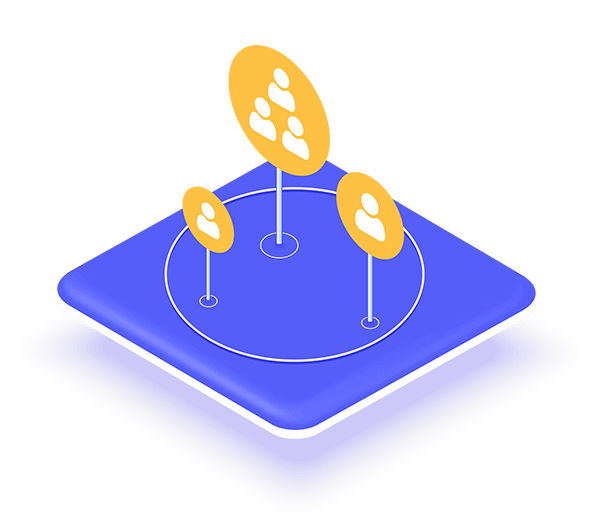 Event and delegate marketing
The key to a successful event has a much to do with its location as it does with the subject matter. For example, there is little point hosting an event aimed at the oil and gas industry in Loughborough when most of your target audience is based in Aberdeen.
Let us help you identify the most suitable invitation list by creating 'drive-time' maps showing the potential audience 30/60/90 minutes away from your event. This knowledge is vital to be able to predict likely attendees to your event and to plan effectively.
Cluster group analysis
There's a tendency for specialised areas of manufacturing to gravitate towards each other by location, such as Automotive in Coventry and Medical in Cambridge. This makes cluster group analysis a powerful tool when looking to identify new business targets.
Cluster group analysis benefits your business by:
Helping to more accurately focus your resources

Identifying market location hot spots

Ensuring your teams target the right areas by using an overlay of your sales activity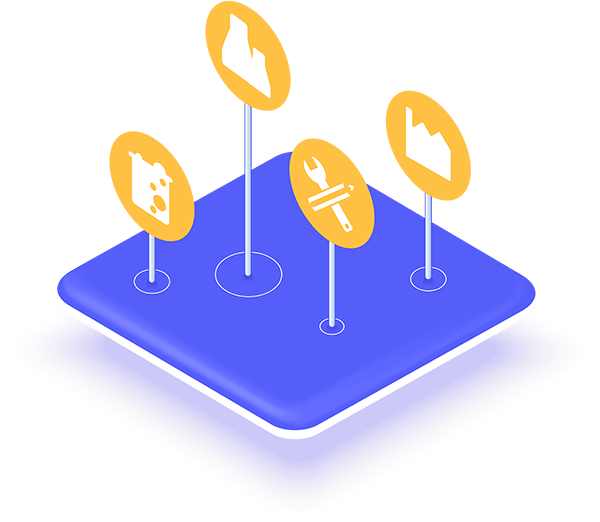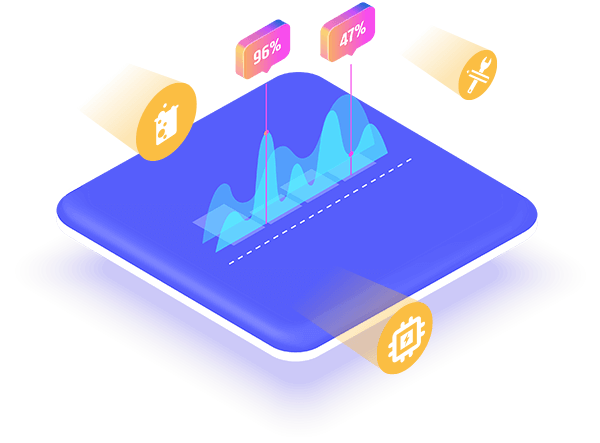 Mapping market penetration and potential
Before sales and marketing resource is allocated, you need to understand the potential of the market and how well your operation currently covers it.
By combining our mapping software and market knowledge together with your customer datasets, we'll quickly identify any gaps by producing detailed reports that your sales and marketing team can use to develop customer acquisition strategies.
We will provide you with a full analysis, showing areas of strength/weakness allowing you to make the appropriate judgements before committing resource.
Give your existing data a kick-start
Contact us today for a quote and get started on enhancing your data.
Operating for over 40 years, we're experts in manufacturing and engineering data
Unrivalled
exclusive data
Part of Mark Allen Group, we have exclusive data you just won't find anywhere else
The flexibility to choose the data you require on a campaign-by-campaign basis